Filter
O2 Network
With coverage in over 18,000 towns and cities, and free WiFi hotspots across the UK, stay connected wherever you are.
Get exclusive offers with Priority every day, just for being on O2.
5G is here!
The 5th generation of our network is now available in Belfast, Cardiff, Edinburgh, Leeds, London and Slough. Initially, it'll be available in the places where it's needed the most, such as transport hubs, key business areas and entertainment and sports venues. We're continually expanding on our 5G coverage and by the end of the year we're aiming to bring our 5G network to parts of 20 towns and cities, before rolling out to a total of 50 by summer 2020. To stay up to date with news on our 5G coverage, opt into marketing updates to keep in touch.
Your app for invites to live experiences and perks every day
Get 2 mains for £10
at Pizza Express
Get a free hot drink
every week from Cafe Nero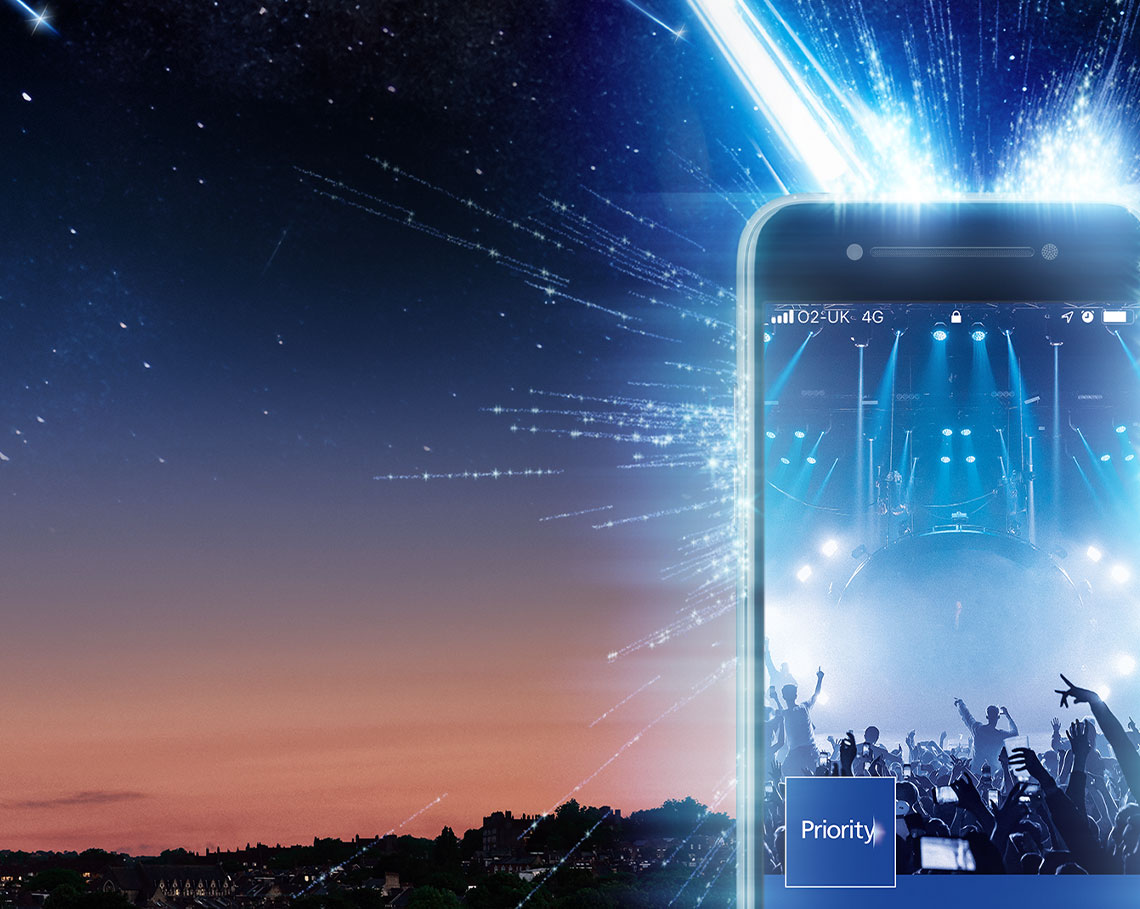 Catch Priority Tickets
to thousands of gigs and events nationwide up to 48 hours before general release
Music
Unforgettable live music nationwide
Entertainment
Unmissable events, from comedy to family entertainment
Sport
Soak up the atmosphere at legendary sporting events
Award-winning network coverage with 4G in 17,463 towns, villages, hamlets (and lighthouses) across the UK
Thousands of free wifi hotspots for when you're out and about
Stay connected while you're abroad
With O2, you can now roam in 75 destinations worldwide including the USA, Australia and New Zealand at no extra cost
Terms apply
Manage your account from your phone, with My O2
;